How To VERIFY Identity On Google ADSENSE 2022 | Google AdSense IDENTITY Verification process 2022
In this Blog, We will see How To VERIFY Identity On Google ADSENSE 2022. We will see the complete and detailed Google AdSense IDENTITY Verification process in 2022. In order to get payments from Google AdSense you need to Verify your Identity and that is the most important step to verify your AdSense account. When you see This message Your payments are currently on hold. Action is required to release payment and provide some info about yourself to continue google AdSense, then you need to complete Identity verification on Google AdSense. This is a 100% from the start-to-end tutorial on how to verify identity on Google AdSense 2022 and get instant approval within a few seconds.
Payments On Hold Error In AdSense
The payments are on hold option appears whenever Google AdSense requires some more information to Verify AdSense like Identity verification and Pin Verification.
This message will not disappear until you solve any issues on your AdSense account.
So, you need to click on Action and it will navigate you to the verification page and will ask you to provide the documents to verify your identity on Google AdSense.
The error will look something like this:

Once you click on Verify now button in the Red highlighted area, it will take you to another page where it will ask you to provide verification documents to upload.
Google AdSense Identity Verification Form
Now new form will appear and here you need to provide your Legal Name and your Verification Document Type.
Note: You need to make sure the name on Verification form, AdSense and Bank account is 100% same and accurate. If it is different, identitiy verification on AdSense will fail.
So, provide Legal Name and Upload ID card, Passport or Driver's Licence.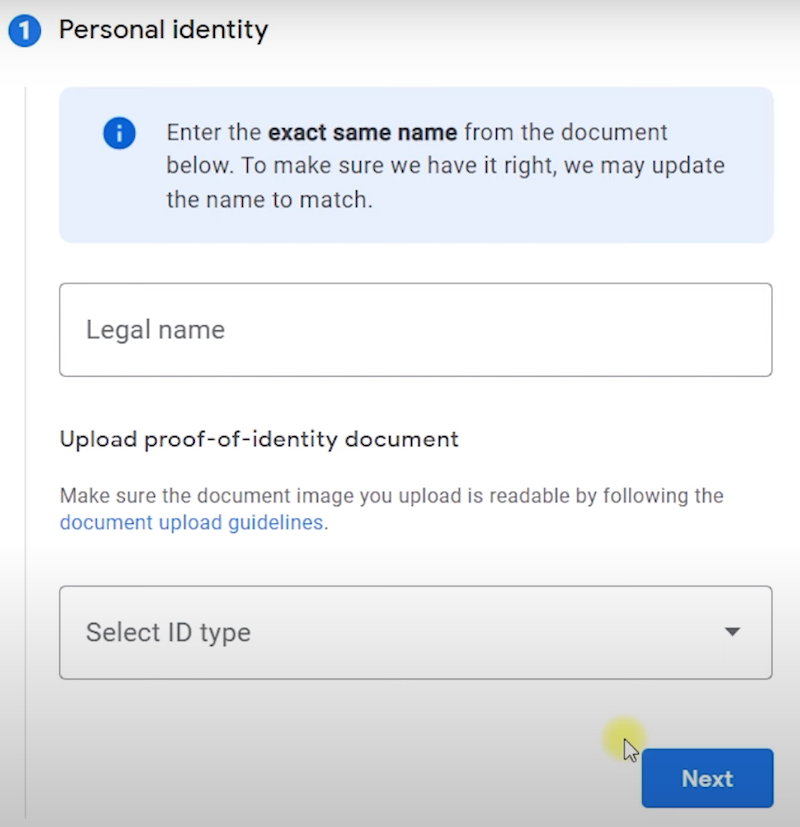 You need to upload Front and Back of your documents as mentiond in the form.
Editing Documents For Identity Verification
You need to edit your identity verification documents before uploading it, that's very very imporant step, beacuse we need approval within minutes and don't want any rejection.
A complete guide on editing the documents can be found here: Visit This Link
Make sure to watch this video for complete editing documents guidance from start to end.
Renaming Documents For Identity Verification
Once you are uploading the documents make sure to change it's name to the desired file, for example:
-> NIC_Front.jpg
-> Passport_Front.png
-> Passport_Back.jpg etc
Next you need to provide your address and make sure your address, postal code, country are correct beause it will be used to complete your Pin Verification, as shown below: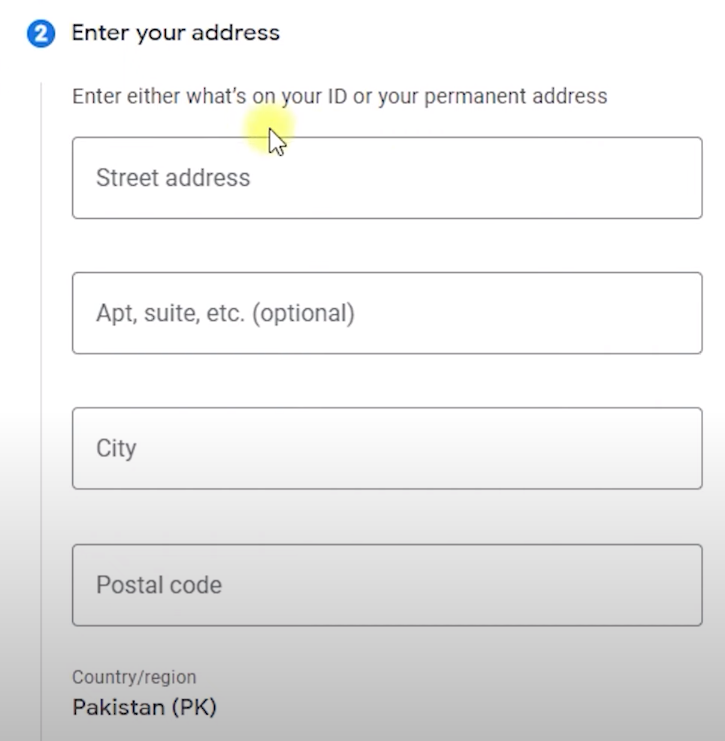 Identify Verification Successful
If you have followed along, then congratulations, you identity verification will be successfull.
Now you just need to click on submit and wait for their emial to approve your documants and verify your AdSense Account
You will receieve email like this: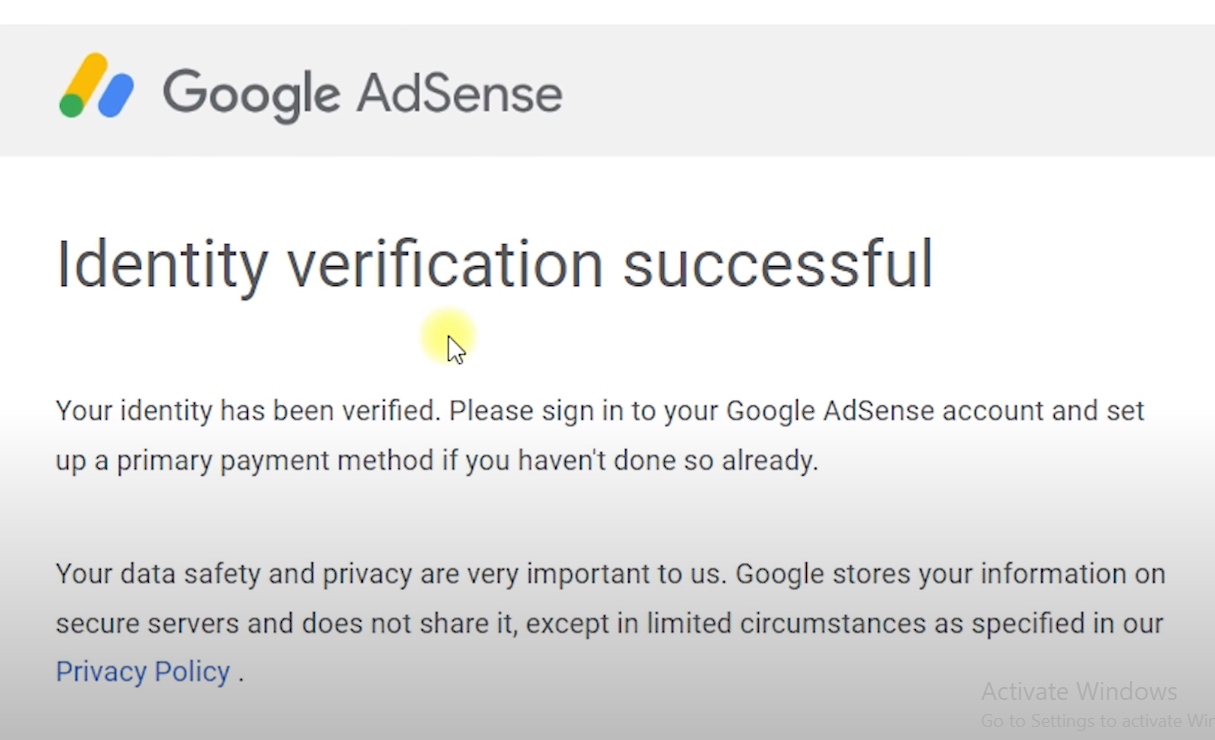 Let me know if you have any questions and live chat with me if you need any assistance. Thank you!