How To EXPORT VIDEO In Premiere Pro 2022
We will see the best Premiere pro export settings for exporting high-quality and low-size video files. We will also discuss the BIT RATE for 1080, 2K, and, 4K video resolution which is very important for exporting a video in Premiere Pro.
Step # 1: How to properly Export In Premiere Pro?
It's important for you to know if you are a good editor and want to export the best quality video file in low size with best export settings in premiere pro.
You may face issues while exporting the video from Premiere Pro, you may see Media Export option is not available, greyed out or not working properly.
It's because of some basic settings, You need to select either the preview screen or the timeline to keep your export working.
Step # 2: Export Settings For Best Quality & Low Size
Apply the following for the best Quality:
Format ->H.264
Preset: You can select any you like or just download already made presets and import them into the premiere pro & Enjoy.
Make sure Export Video and Export Audio both are selected
Frame rate -> 60+
Render At Maximum Depth -> Checked
Performance -> Hardware Encoding
Step # 3: Bitrate Settings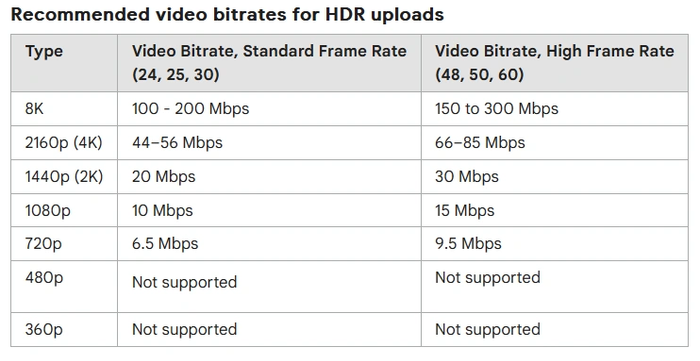 That's it, if you apply these export settings in premiere pro then you will have your best quality output less in size.
Thank You!